Apple iMac 2021 256GB M1 Chip
4.7 ☆
(711)
/
Write a review
Brand: Apple | Similar products from Apple
Total Price:
KSh 204000.00
NB: Prices are subject to change without notice
Highlights
Screen size: 24 inches
Screen Type: 4.5K Retina display
Screen Resolution: 4480x2520
Processor: Apple M1
GPU: 8-Core GPU, 7-Core GPU
RAM: 8GB
SSD Capacity: 256GB
Two Thunderbolt/USB 4 ports
Color: Blue, Green, Pink, Silver, Yellow, Orange, Purple


Door Delivery

Pickup Station

Return Policy
Apple iMac 2021 256GB M1 Chip in Kenya
Apple iMac 2021 256GB M1 Chip features a 24 inch and 4480x2520P resolution.
The desktop is designed to fit perfectly into your life. The 2021 Apple iMac has been created with a 23.5" 4.5K display that's only 11.5mm thin. Apple powerful M1 Chip with 8-Core, and 8GB RAM
The new iMac features a color-matched keyboard, mouse, and track-pad. Magic Keyboard now has keys for Spotlight, Dictation, Do Not Disturb, and emoji. And for the first time, Touch ID comes to iMac. So you can easily and securely unlock your computer, use Apple Pay, and download apps quickly with just a finger.
The sound system on iMac brings incredible, room-filling audio to any space. Two pairs of force-canceling woofers create rich, deep bass without unwanted vibrations. And each pair is balanced with a high-performance tweeter. The result is a massive, detailed sound-stage that takes your movies, music, and more to the next level. Buy Apple iMac 2021 256GB, M1 Chip online at best price in Kenya at Zuricart
Apple iMac 2021 256GB M1 Chip
This iMac series is powered by an impressive M1 chip and a breathtaking 4.5K Retina display. You will enjoy faster performance and graphics, fantastic connectivity, and very appealing colors. if you are working or staying connected with your friends, the iMac can do it all with a 4.5K Retina Display, 8 Core Processor, 8GB RAM, and 256GB internal storage.
Design
This device is 11.5MM thin with an extraordinary design due to the M1 chip. This makes the device so thin making it fit in more places. The M1 feature also integrates the processor, memory, and processor onto a single chip. Its stand is also perfectly poised in fast Thunderbolt ports.
Display
It has a 4.5K Retina Display which allows you to see it in glorious and sharp detail on the immersive 24-inch. It has a P3 wide color gamut which brings your watching to life in over a billion colors. The images shine with brilliant 500 nits of brightness.
Its anti-reflective coating delivers greater comfort and readability. It also has True Tone technology which adjusts the color temperature of your display automatically to the ambient light of your environment and enjoys a more natural viewing experience. While watching, editing photos, or watching favorite movies, they will look incredible on the iMac screen.
Audio
It has a Six Speaker Sound System which brings incredible room-filling audio to any space. It also has two pairs of force-canceling woofers which create rich and deep bass without unwanted vibrations. Each pair is also balanced with a high–performing tweeter. The speakers are redesigned with advanced algorithms, which allows the iMac supports spatial audio when playing videos with the Dolby Atmos.
Keyboard
The keyboard, mouse, and trackpad are color-matched. The Magic Keyboard also has keys for Dictation. Do Not Disturb, Spotlight and emoji. With your finger, you can easily and securely unlock your computer or even download apps.
Camera
It has a 1080 Face Time HD Camera with a double resolution for quality-video calls. It also has a larger sensor that captures more light. There is also an Advanced image signal processor of M1 which greatly improves the quality of the image. There are also advanced noise reduction algorithms that bring a new level of clarity. The device also has Tone mapping which delivers enhanced dynamic range, for more detail in dark shadows and bright highlights. The Neural engine in M1 makes more intelligent exposure and white balance adjustments. Making you look just light in any light.
Ports and connectivity.
It has two Thunderbolt and 4 USB ports with support for USB 4 up to 40Gb/s, Thunderbolt 3 up to 40 Gb/thunderbolt 2, HDMI, DVI, and a VGA which is supported using adapters. There is also a 3.5mm headphone jack, Gigabit Ethernet, and Two USB 3 ports up to 10 GB /s.
The device also has Bluetooth which is 5.0 wireless technology, 802.11ax Wi-Fi wireless networking, and IEEE 802.11a/b/g/n/ac compatibility.
Performance
This laptop has an 8-Core CPU that delivers up to 3.5xfaster performance, which allows you to do your work or school projects without any challenges. The battery can last up to 18hours which allows you to do your projects whenever you are without having to worry about the laptop switching off. It also has super-fast 256GB SSD storage which allows you to launch apps and open your files instantly.
Why buy this device?
With its striking thin design which has been made possible by the Apple M1 chain, the device feels classic and fashionable to use. Its camera is the best which makes you look and sound best. Place your order today at Zuricart and have it delivered to your doorstep within 24hours.
Show More
KEY FEATURES
Screen size: 24 inches
Screen Type: 4.5K Retina display
Screen Resolution: 4480x2520
Processor: Apple M1
GPU: 8-Core GPU, 7-Core GPU
RAM: 8GB
SSD Capacity: 256GB
Two Thunderbolt/USB 4 ports
Color: Blue, Green, Pink, Silver, Yellow, Orange, Purple
SPECIFICATIONS
Screen size: 24 inches
Screen Type: 4.5K Retina display
Screen Resolution: 4480x2520
Processor: Apple M1
GPU: 8-Core GPU, 7-Core GPU
RAM: 8GB
SSD Capacity: 256GB
Two Thunderbolt/USB 4 ports
Color: Blue, Green, Pink, Silver, Yellow, Orange, Purple
WHAT'S IN THE BOX
Apple iMac 2021 256GB M1 Chip
Accessories
Seller Information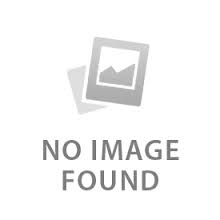 Apple Authorised Reseller

Order Fulfillment Rate: Excellent
Quality Score: Good
Customer Rating: Good
Customers who viewed this also viewed