Canon PowerShot G7 X Mark II Compact
4.8 ☆
(829)
/
Write a review
Brand: Canon | Similar products from Canon
Total Price:
KSh 61000.00
NB: Prices are subject to change without notice
Highlights
Take better pictures in low light with DIGIC 7
Improved AF, Powerful IS
An LCD monitor that tilts 180° up, 45° down.
Type: 20.1 Megapixel, 1.0-inch CMOS (sensor aspect ratio: 3:2)
Total Pixels: Approx. 20.9 megapixels
Effective Pixels: Approx. 20.1 megapixels
White Balance Control:Auto, Day Light, Shade, Cloudy, Tungsten, Fluorescent, Fluorescent H, Flash, Underwater WB, Kelvin Settings, Custom 1–2


Door Delivery

Pickup Station

Return Policy
Canon PowerShot G7 X Mark II Compact in Kenya
Canon PowerShot G7 X Mark II Compact price in Kenya is 61000 Shillings. Canon PowerShot Digital Camera G7 X Mark II brings you the Next generational image quality and power. The bestselling PowerShot G7 X, which packed a large sensor within a sleek, compact body, now has a new, improved second-generation model.
It features the new DIGIC 7 image processor, which not only enhances the look of photos taken in low light conditions but also enables a more natural depiction of contrast in backlit scenes, resulting in shots that have a high apparent resolution. The AF has vastly improved tracking performance, allowing more accurate capture of important subjects.
There are also new shooting modes such as "Panning", "Time-lapse movie" and "Short Clip (Movie)" which makes it easy to shoot photos and movies that would otherwise require knowledge of difficult techniques. Not just more pictures, but more beautiful pictures indeed, that's the beauty of this improved premium compact camera. Buy Canon PowerShot G7 X Mark II Compact online at best price in Kenya at Zuricart
Canon PowerShot G7 X Mark II Compact price and specs in Kenya
Price in Kenya
Ksh. 61000
Type
Digital camera with built-in flash, 4.2x Optical, 4x Digital, and 17x Combined Zoom with Optical Image Stabilizer
Total Pixels
Approx. 20.9 megapixels
LCD Monitor
3.0-inch tilt-type TFT color liquid crystal, with biaxial tilt for low and high angle shooting
Shutter Speed
1–1/2000 sec. (in Auto mode)
15–1/2000 sec. (in all shooting modes)
BULB (in M mode only)
1/8 minimum in Manual Movie Mode
Autofocus System
TTL Autofocus, Manual Focus
Focusing Range
Normal/Auto: 2.0 in. (5cm) – infinity (W), 1.3 ft. (40cm) – infinity (T)
Digital Zoom
4X
Focal Length
8.8 (W) – 36.8 (T) mm (35mm film equivalent: 24–100mm)
Show More
KEY FEATURES
Take better pictures in low light with DIGIC 7
Improved AF, Powerful IS
An LCD monitor that tilts 180° up, 45° down.
Type: 20.1 Megapixel, 1.0-inch CMOS (sensor aspect ratio: 3:2)
Total Pixels: Approx. 20.9 megapixels
Effective Pixels: Approx. 20.1 megapixels
White Balance Control: Auto, Day Light, Shade, Cloudy, Tungsten, Fluorescent, Fluorescent H, Flash, Underwater WB, Kelvin Settings, Custom 1–2
SPECIFICATIONS
Take better pictures in low light with DIGIC 7
Improved AF, Powerful IS
An LCD monitor that tilts 180° up, 45° down.
Type: 20.1 Megapixel, 1.0-inch CMOS (sensor aspect ratio: 3:2)
Total Pixels: Approx. 20.9 megapixels
Effective Pixels: Approx. 20.1 megapixels
White Balance Control:Auto, Day Light, Shade, Cloudy, Tungsten, Fluorescent, Fluorescent H, Flash, Underwater WB, Kelvin Settings, Custom 1–2
WHAT'S IN THE BOX
Canon PowerShot G7 X Mark II Compact
Accessories
Seller Information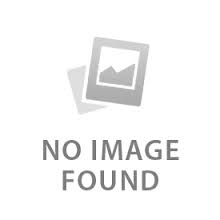 Canon

Order Fulfillment Rate: Excellent
Quality Score: Good
Customer Rating: Good
Customers who viewed this also viewed