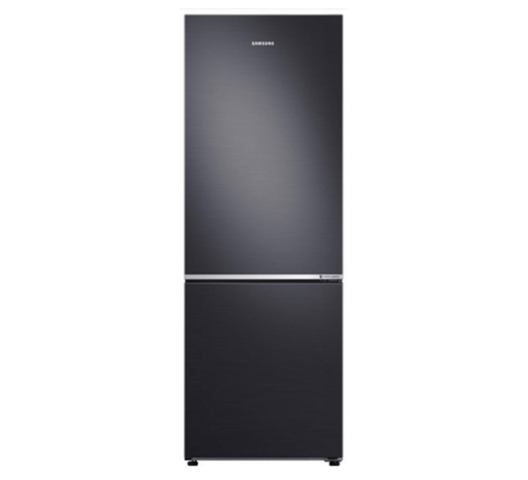 Samsung RB37N4020B1 290L Bottom Mount Fridge
4.7 ☆
(718)
/
Write a review
Brand: Samsung | Similar products from Samsung
Total Price:
KSh 117500.00
NB: Prices are subject to change without notice
Highlights
capacity: 290L
Digital inverter compressor with 10 years warranty
Egg and Ice Tray provided
Dimensions: 663x1700x595
Interior touch screen temperature control
LED lighting


Door Delivery

Pickup Station

Return Policy
Samsung RB37N4020B1 290L Bottom Mount Fridge in Kenya
Samsung RB37N4020B1 290L Bottom Mount Fridge price in Kenya is 117500 Shillings. The fridge features a 290L capacity and LED light
Twin Cooling Plus creates a favorable environment for preserving fresh food in the fridge with 70% humidity, compared to 30% in a conventional TMF. So it keeps ingredients fresh for longer without drying out.
The Digital Inverter Technology automatically adjusts the compressor speed in response to cooling demand across 7 levels. It uses less energy, minimizes noise, and reduces wear and tears for longer-lasting performance.
The fridge has an Anti-Bacterial Protector that keeps the fridge clean and hygienic. Air is passed through an Activated Carbon filter, so it is constantly sterilized and deodorized, while an anti-bacterial mesh eliminates bacteria. Buy Samsung RB37N4020B1 290L Bottom Mount Fridge online at best price in Kenya at Zuricart
Samsung RB37N4020B1 290L Bottom Mount Fridge price and specs in Kenya
| | |
| --- | --- |
| Price in Kenya | Ksh. 117500 |
| Capacity | 290L |
| Frost Free | Yes |
| LED Light | Yes |
| Power cool function | Yes |
| Digital inverter technology | with 10 years warranty |
| Deodorizing filter | Yes |
| Tempered glass shelves | Yes |
| | |
Show More
KEY FEATURES
capacity: 290L
Digital inverter compressor with 10 years warranty
Egg and Ice Tray provided
Dimensions: 663x1700x595
Interior touch screen temperature control
LED lighting
SPECIFICATIONS
capacity: 290L
Digital inverter compressor with 10 years warranty
Egg and Ice Tray provided
Dimensions: 663x1700x595
Interior touch screen temperature control
LED lighting
WHAT'S IN THE BOX
Samsung RB37N4020B1 290L Bottom Mount Fridge
Accessories
Seller Information
Samsung Official Store

Order Fulfillment Rate: Excellent
Quality Score: Good
Customer Rating: Good
Customers who viewed this also viewed