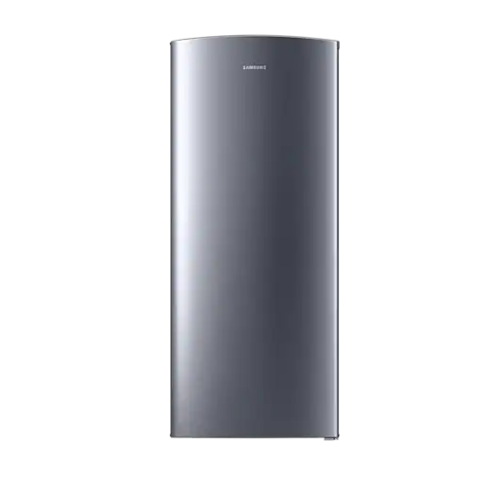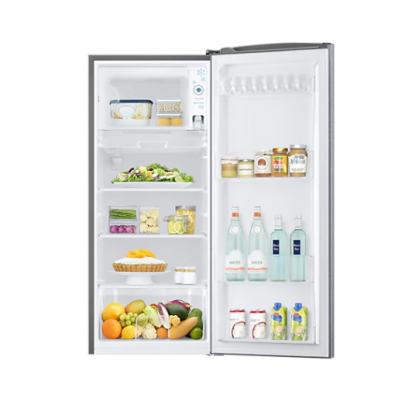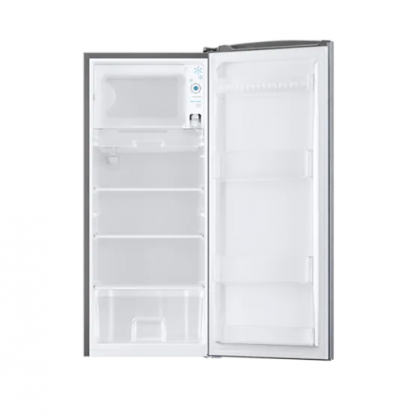 Samsung RR18T1001SA 185L Refrigerator
4.6 ☆
(683)
/
Write a review
Brand: Samsung | Similar products from Samsung
Total Price:
KSh 47500.00
NB: Prices are subject to change without notice
Highlights
Gross Capacity: 185L
Dimensions: 519 x 1244 x 520 mm
Compressor: AC
Refrigerant: R600A
Cooling Type: Direct cooling
Number of shelves: 3 EA
Display & Control ( Fridge Only): K


Door Delivery

Pickup Station

Return Policy
Samsung RR18T1001SA 185L Refrigerator in Kenya
Samsung RR18T1001SA 185L Refrigerator price in Kenya is 47500 Shillings. The fridge features a 185L capacity and Direct cooling
The Fridge comes with toughened glass shelves that are designed and tested to hold a weight of up to 150kg safely. So even large vegetables, like marrows, or dishes prepared in heavy pots and pans can be kept cool and fresh.
The large capacity Vege box provides a convenient space to store all of your fresh vegetables and fruit. And because it's so big it's much easier to find everything you use every day, as they're all in one place.
Samsung RR18T1001SA has a truly distinctive Crown design that is available in a choice of various colors. Its softly curved, round-top shape and clean lines, without any extra doors, add a sleek and elegant look to your kitchen.
Its Stabilizer Free Operation means it works very steadily and reliably and prevents electrical damage or shorting if there are any voltage fluctuations. If it increases too much it automatically cuts the power. Buy Samsung RR18T1001SA 185L Refrigerator online at best price in Kenya at Zuricart
Samsung RR18T1001SA 185L Refrigerator specs and price in Kenya
| | |
| --- | --- |
| Price in Kenya | Ksh. 47500 |
| Gross total capacity | 185L |
| Cooling Type | Direct cooling |
| Dimensions | 519x1244x520mm |
| Compressor | AC |
| Refrigerant | R600A |
| Installation | Freestanding |
| Display & Control ( Fridge Only) | Knob |
| Door handle | Recess |
| Shelf material | Tempered Glass |
Show More
KEY FEATURES
Gross Capacity: 185L
Dimensions: 519 x 1244 x 520 mm
Compressor: AC
Refrigerant: R600A
Cooling Type: Direct cooling
Number of shelves: 3 EA
Display & Control ( Fridge Only): Knob
SPECIFICATIONS
Gross Capacity: 185L
Dimensions: 519 x 1244 x 520 mm
Compressor: AC
Refrigerant: R600A
Cooling Type: Direct cooling
Number of shelves: 3 EA
Display & Control ( Fridge Only): Knob
WHAT'S IN THE BOX
Samsung RR18T1001SA 185L Refrigerator
Accessories
Seller Information
Samsung Official Store

Order Fulfillment Rate: Excellent
Quality Score: Good
Customer Rating: Good