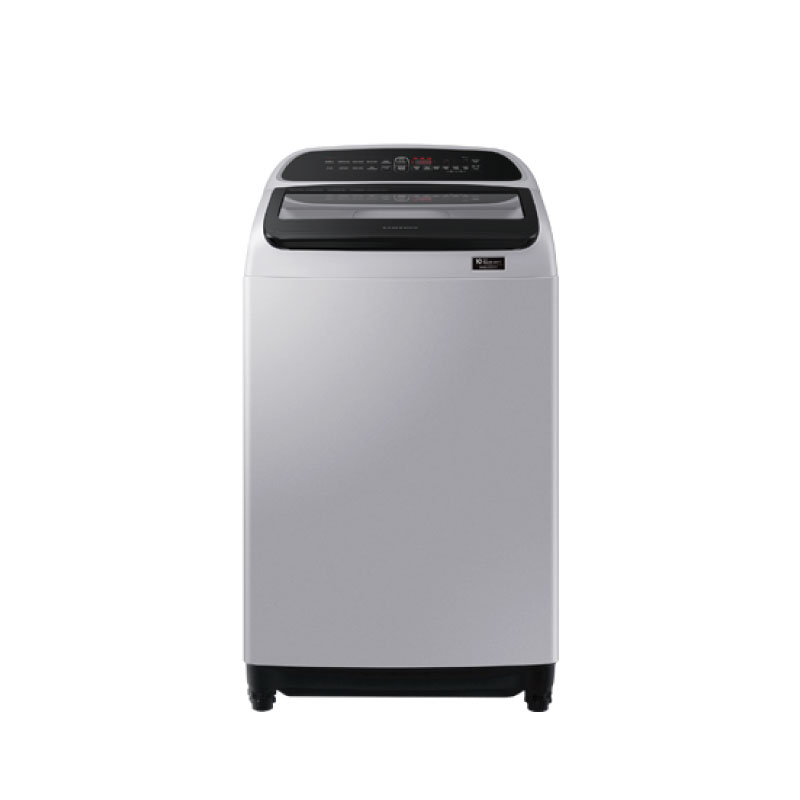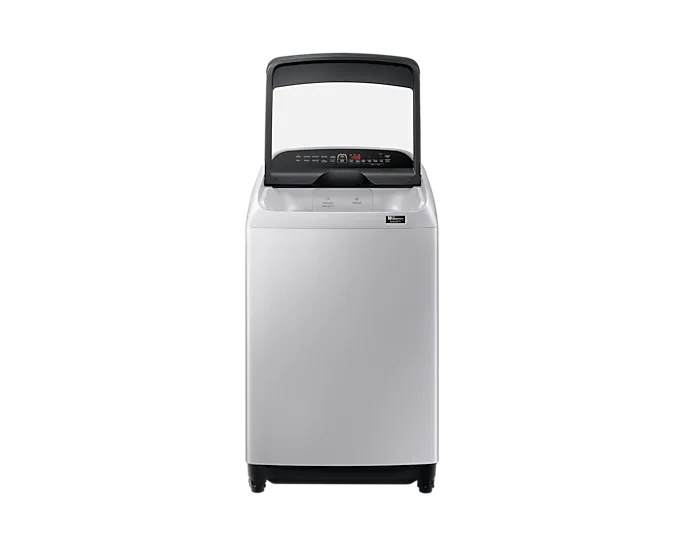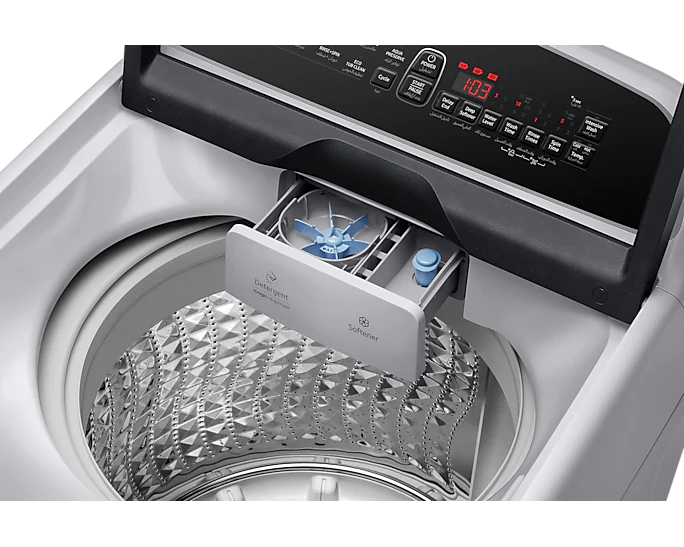 Samsung WA11T5260BY 11kg Top Loader
4.8 ☆
(863)
/
Write a review
Brand: Samsung | Similar products from Samsung
Total Price:
KSh 75500.00
NB: Prices are subject to change without notice
Highlights
11 Kg Top loader
700 rpm spin speed
9 programs (Delay End, Deep Softener, Water Level, Wash Time, Rinse Times, Spin Time, Intensive Wash, Temp.)
5 water level options
1 water inlet (cold water inlet)
1 lint filter
Dimensions: H * W * D (610 x 1075 x 675)


Door Delivery

Pickup Station

Return Policy
Samsung WA11T5260BY 11kg Top Loader in Kenya
Samsung WA11T5260BY 11kg Top Loader price in Kenya is 75500 Shillings. The Washing Machine features a 1 lint filter and child lock function.
Wobble technology provides gentle care of fabrics. Its Wobble pulsators generate a dynamic, multi-directional washing flow that prevents tangles, twists, and knots. Wash without worrying about residual detergent. A Magic Dispenser creates a powerful water vortex. It dissolves liquid and powder detergent and disperses it evenly before a wash cycle starts.
The Deep Softener option maximizes the effect of the softener by optimizing the rinsing algorithm. Easily and intuitively use your washer without worrying about splashing water on the digital panel. A slanted Rear Control means the controls are really easy to see, even from a distance, and are protected from water splashes. Buy Samsung WA11T5260BY 11kg Top Loader online at best price in Kenya at Zuricart
Samsung WA11T5260BY 11kg Top Loader price and specs in Kenya
| | |
| --- | --- |
| Price in Kenya | Ksh. 75500 |
| Drum type | 2nd Diamond drum |
| Pulsator | 2nd wobble |
| Child lock function | Yes |
| Dimensions | H * W * D (610 x 1075 x 675) |
| Capacity | 11kg |
| Spin speed | 700 rpm |
| Technology | Wobble technology |
| Wash programs | 9 programs (Delay End, Deep Softener, Water Level, Wash Time, Rinse Times, Spin Time, Intensive Wash, Temp.) |
Show More
KEY FEATURES
11 Kg Top loader
700 rpm spin speed
9 programs (Delay End, Deep Softener, Water Level, Wash Time, Rinse Times, Spin Time, Intensive Wash, Temp.)
5 water level options
1 water inlet (cold water inlet)
1 lint filter
Dimensions: H * W * D (610 x 1075 x 675)
SPECIFICATIONS
11 Kg Top loader
700 rpm spin speed
9 programs (Delay End, Deep Softener, Water Level, Wash Time, Rinse Times, Spin Time, Intensive Wash, Temp.)
5 water level options
1 water inlet (cold water inlet)
1 lint filter
Dimensions: H * W * D (610 x 1075 x 675)
WHAT'S IN THE BOX
Samsung WA11T5260BY 11kg Top Loader
Accessories
Seller Information
Samsung Official Store

Order Fulfillment Rate: Excellent
Quality Score: Good
Customer Rating: Good
Customers who viewed this also viewed