Xiaomi Mi Vacuum Light
4.8 ☆
(829)
/
Write a review
Brand: Xiaomi | Similar products from Xiaomi
Total Price:
KSh 13500.00
NB: Prices are subject to change without notice
Highlights
Maximum RPM: 100,000 RPM / min
Air Pressure: 17000 Pa
Suction power: 20 aW / 50 aW
Dust container capacity: 0.5L
Noise: ≤79 dB
Nominal power: 220W
Voltage: 110-240 V
Capacity: 2500 mAh
Autonomy time: 13 ~ 45 minutes
Charging time: 5 hours approx.
Dimensions: 113.2 x 24 x 14.8 cm
Material: ABS
Surfaces: All types of surfaces (carpets, wood, ceramic, marble, tiles, textiles, etc)


Door Delivery

Pickup Station

Return Policy
Xiaomi Mi Vacuum Light in Kenya
Xiaomi Mi Vacuum Light price in Kenya is 13500 Shillings. The new Xiaomi cordless vacuum cleaner has burst onto the scene with a powerful brushless motor (reaching 17000 Pa), a 3-layer filtering system, and high autonomy.
The Xiaomi Mi Vacuum Cleaner Light is your vacuum cleaner. In addition to its striking cordless design, another feature that makes it stand out is its powerful brushless motor, which spins at 100,000 revolutions per minute and has 2 suction power levels: 20 aW and 50 aW, as well as a 17000 Pa airflow. This way, the new Mi Vacuum Cleaner Light manages to suck up all kinds of particles, even the largest ones, while performing a silent operation.
To make it work you only have to hold down the power button for a few seconds. Then you can release it and your vacuum cleaner will keep on working.
Xiaomi Light cordless vacuum cleaner is powered by a 2500 mAh Li-ion battery, which provides up to 45 minutes of usage time on a single charge. Thanks to this and to its large capacity tank, the Mi Vacuum Cleaner Light covers quite a few square meters, not to mention the time savings and comfort offered by its cordless system. Buy Xiaomi Mi Vacuum Light online at best price in Kenya at Zuricart
Xiaomi Mi Vacuum Light price and specs in Kenya
| | |
| --- | --- |
| Price in Kenya | Ksh. 13500 |
| Capacity | 2500 mAh |
| Dimensions | 113.2 x 24 x 14.8 cm |
| Maximum RPM | 100,000 RPM / min |
| Air Pressure | 17000 Pa |
| Suction power | 20 aW / 50 aW |
| Noise | ≤79 dB |
| Autonomy time | 13 ~ 45 minutes |
Show More
KEY FEATURES
Maximum RPM: 100,000 RPM / min
Air Pressure: 17000 Pa
Suction power: 20 aW / 50 aW
Dust container capacity: 0.5L
Noise: ≤79 dB
Nominal power: 220W
Voltage: 110-240 V
Capacity: 2500 mAh
Autonomy time: 13 ~ 45 minutes
Charging time: 5 hours approx.
Dimensions: 113.2 x 24 x 14.8 cm
Material: ABS
Surfaces: All types of surfaces (carpets, wood, ceramic, marble, tiles, textiles, etc)
SPECIFICATIONS
Maximum RPM: 100,000 RPM / min
Air Pressure: 17000 Pa
Suction power: 20 aW / 50 aW
Dust container capacity: 0.5L
Noise: ≤79 dB
Nominal power: 220W
Voltage: 110-240 V
Capacity: 2500 mAh
Autonomy time: 13 ~ 45 minutes
Charging time: 5 hours approx.
Dimensions: 113.2 x 24 x 14.8 cm
Material: ABS
Surfaces: All types of surfaces (carpets, wood, ceramic, marble, tiles, textiles, etc)
WHAT'S IN THE BOX
Xiaomi Mi Vacuum Light
Accessories
Seller Information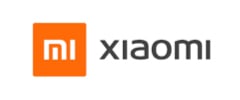 Xiaomi Official Store

Order Fulfillment Rate: Excellent
Quality Score: Good
Customer Rating: Good
Customers who viewed this also viewed